Our Mission
Empowering high-achievers with refined and multifunctional bags to make a difference in the world
OUR STORY
THE LN STORY:
A FOUNDER LETTER
Born from a deep desire to empower high-achieving women like myself to bridge the gap between their identities and rise up as self-made individuals. Having navigated the corporate world, I understand the challenge of finding a handbag that reflects personal style while being functional and taken seriously.
This journey inspired me to create Lux & Nyx, a brand that stands for something bigger than just a handbag. Our handbags are not just accessories; they are symbols of empowerment, designed to inspire confidence and ambition in women who are carving out their own paths in life.
And now, with the addition of our unisex line, we proudly support everyone who believes in the movement of gender equity.
Join us on our journey towards a brighter future, one where we can all be our best selves and inspire the world with our collective power and perseverance. Lux & Nyx is a certified Woman & Minority-Owned Business Enterprise that advocates for sustainability, diversity, and women empowerment.

Founder & Designer, Lux & Nyx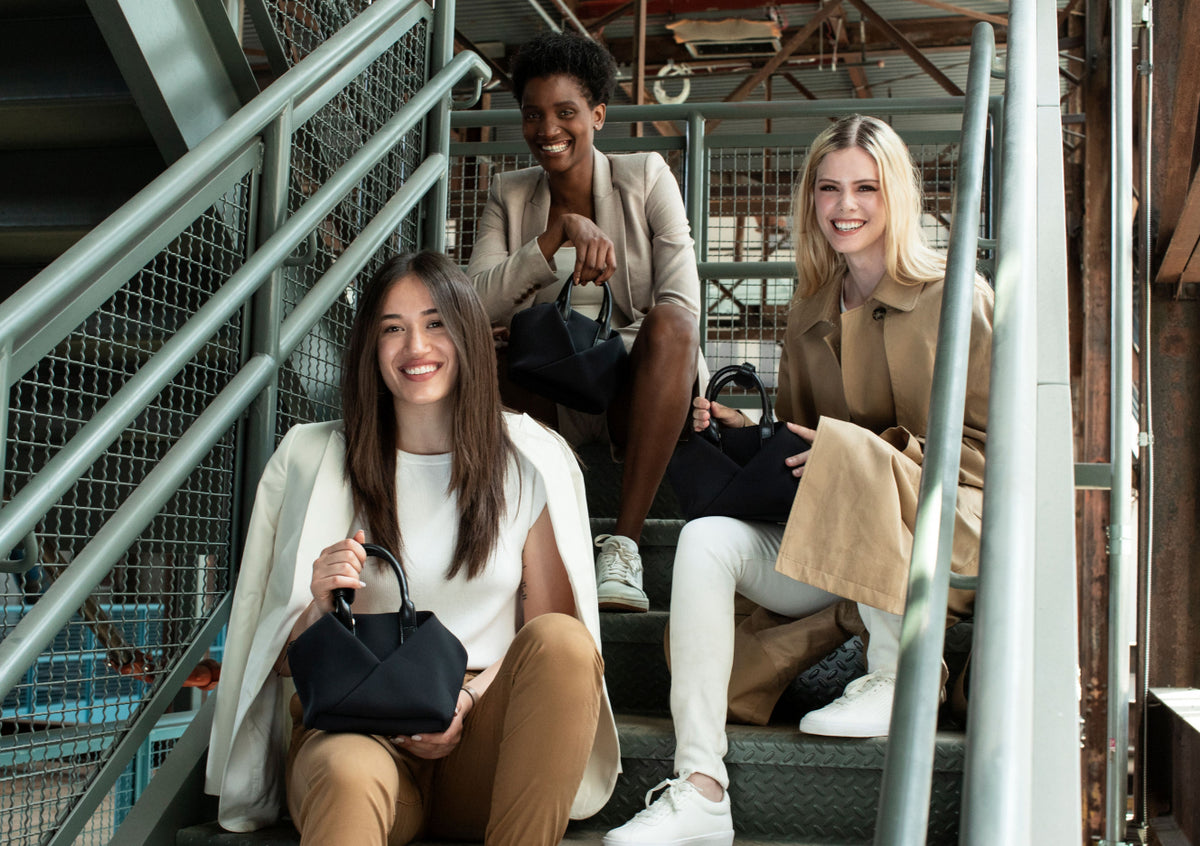 WHY LUX & NYX
Did you know that only 7% of products marketed towards women are actually designed by women? At Lux & Nyx, we understand what high-achievers look for as our products are made for women by women.
Sustainability is at the forefront of our design process, as we strive to use eco-friendly and ethically sourced materials in each and every product. We also leverage crowdsourcing surveys that take your needs into account as we create products for high-achievers like you.
GIVING BACK
We believe in giving back and supporting causes that align with our values.
Our commitment extends beyond our bags, as we actively support female-focused non-profits through partnerships and donations.
We also recognize that women and minorities are underrepresented in the world of entrepreneurship, hence the launch of the Pay It Forward campaign. Learn more about Pay It Forward at www.luxandnyx.com/curate.